We Ship Anywhere in the World:
We will happily ship your order anywhere in the world! Use your Visa Card for safe and secure ordering!
From Singapore to Germany our customers span the entire globe!
Questions? Contact me at
julierobins@comcast.net
We Accept:
HA TCA GLAZE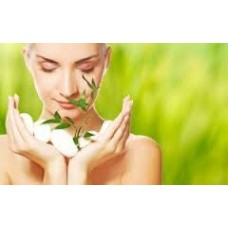 Product Code:
HA TCA Glaze
Availability:
140
Price: $33.00

Pre Launch will be $33 for a double size bottle of 2 oz.
Bio identical Hyaluronic Acid Protein mixed with Triple acetic acid goes on like a mask and drys tightly. There are two methods of aesthetic application done by the Aesthetician. One method is to qtip it on in a light layer and wait until the product is dry (about 2 minutes) Remove the glaze with warm water. It may take 2 rounds of warm wipes. This may result in a light peel to ensue in 5 days. If peeling is desired wait 5 days. Repeat if necessary to bring on exfoliation.
The second application is as a treatment. Apply a 1/2 dime size with swabs and rub it in all over until dry. Do not remove but add 1 quarter size of Amazing Day and Eye cream or Blender or Moisture milk over top. After 1 hour you may fully remove. This method causes the skin to pull tautly smooth and plump out lines and imperfections. As long as you keep hydrating you should not see any peeling.
Write a review
Your Name:
Your Review:
Note: HTML is not translated!
Rating:
Bad
Good
Enter the code in the box below: