We Ship Anywhere in the World:
We will happily ship your order anywhere in the world! Use your Visa Card for safe and secure ordering!
From Singapore to Germany our customers span the entire globe!
Questions? Contact me at
julierobins@comcast.net
We Accept:
Face Lifting Serum
Product Code:
Product 1
Availability:
185
Price: $60.00

Perfect Complexion Face Lifting Serum $60 1 oz (special bonus)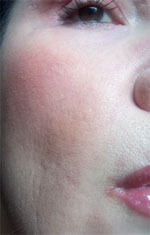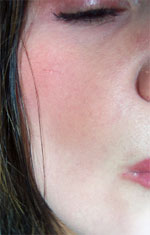 (This exceeds Perricones Facial Conformer that sells for $495.00 for 1.7 oz.)
Lifts the face! Use it 3 times in 1 hour to get full saturation. Up to 5 times or more in one evening. Then maintain it am/pm. Apply and rub circles until serum turns white. Relax and let it work! You are going to see flawless skin with a nice rosey glow. Dab some concealer if you need it and you are good to go!!
*Stops hormonal outbreaks by counteracting sebum levels. I did this for myself personally. My over 30 gals will love me for this additive! But in all honesty I did it for me.
No matter if you buy it today or take a sample with your order.. this is life changing. Compare it to botox and fraxel. It removes the lines and lifts the face and takes 10 years off! If you have used my Ha Soy Lift then buy this today! I've been developing this new serum for months and I was waiting for the launch date of www.tca-blue-peel.com to be able to introduce my new products.
Perfect Complexion Face Lifting Serum has not only all of Dr. Perricones ingredients but an additional 4 protein peptides. The percentage of active ingredients exceeds the Facial Confomer by 30%.
I''m also not selling it for the price of a car payment. Only a man would do that..."
You will pay $60.00 for 1 oz. and I'm going to double size it for you to 2 oz for free until the promotion ends and then the double size promotion will end (after christmas). Thats $30 per oz and I'm an idiot for using this price point because this product will sell out!
Here's Perricones list of ingredients.Neuropeptides , Patented DMAE - provides ultimate firming benefits to young or sagging skin; improves muscle tone and enhances contour; addresses loss of elasticity; diminishes the appearance of lines and wrinkles. Patented Vitamin E– a premium cocktail known as tocotrienlos that acts as a powerful antioxidant; smoothes skin's texture; delivers visibly more radiant and healthy skin. $495.00 1.7 oz
Perfect Complexion Face Lifting Serum Ingredients and preparations-
Alpha Lipoic, Vitamin A, Hyaluronic Acid, Co Q 10 , Vitamin C, DMAE, Organic Sugars and berry extracts, Beta Carotene and Peptides (fast acting amino acids, compatible). Vitamin E, Retinol, Carrol oil and refined rosewater distillation and there is more......all usable ingredients with maxium percentages! This product is mind blowing !!
Aloe barbadensis (Aloe Vera) Juice, Propylene Glycol, Kosher Vegetable Glycerin, Dimethylaminoethanol (DMAE), Emulsifying Wax NF, Limnanthes alba (Meadowfoam) Seed Oil, Vaccinium myrtillus (Organic Bilberry) Extract, Saccharum officinarum (Organic Sugar Cane) Extract, Acer saccharinum (Organic Sugar Maple) Extract, Citrus auranium dulcis (Organic Orange) Fruit Extract, Citrus medica limonum (Organic Lemon) Extract, Vaccinium macrocarpon (Organic Cranberry) Extract, Tocopherol (Vitamin E), Ascorbyl Palmitate (Vitamin C Ester), Phenoxyethanol, CoQ10 (Coenzyme Q10), Beta Carotene (Pro Vitamin A), Retinol Palmitate (Vitamin A), Alpha Lipoic Acid DL- Thioctic Acid, d-Calcium Pantothenate (Panthenol Vitamin B5), Niacinamide (Vitamin B3), Daucus carota (Carrot) Oil, , Citric Acid, Hyaluronic Acid, Amino Acid conversions to ogiliopeptide converted to neuropeptides for subdermal absorbancy.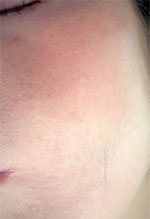 SaveSave
Write a review
Your Name:
Your Review:
Note: HTML is not translated!
Rating:
Bad
Good
Enter the code in the box below: