We Ship Anywhere in the World:
We will happily ship your order anywhere in the world! Use your Visa Card for safe and secure ordering!
From Singapore to Germany our customers span the entire globe!
Questions? Contact me at
julierobins@comcast.net
We Accept:
Bio Identical Hyaluronic Protein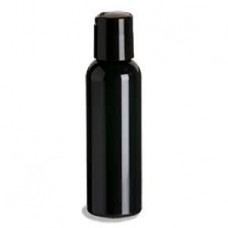 Product Code:
Product 40
Availability:
625
Price: $45.00

Bio Identical Hyaluronic Protein
Starting at: $45.00
.

Bio Identical compounding is a brand new technology where the topical compound can be metabolised by the skin tissue rather then creating chemical dependency. This product is for topical use, but can be used in mesotherapy treatments which is a subdermal application of distributing the protein below the stratum corneum.

Bio Identical Hyaluronic Protein contains no poly or methylparaben preservatives and is bottled every 7 days which gives it more then 12 months of shelf life. Bottled in light reflective polypropylene treatment pumps designed to dispense 190 MCL of product per stroke keeping air out of the bottle which maintains purity and potency.


For best results, this product should be used on NEW skin growth. The key to flawless skin is RAPID EXFOLIATION followed by INFUSION OF PROTEIN.

You will see results after just one 20 minute compress. Perfect Complexion Hyaluronic Acid may also be used in spot treatment applications, but it is best applied in an esthetic technique which is explained in the enclosed directions!



This product is compounded from NASHA GRADE Hyaluronic Acid which is the key active ingredient in the injectible filler called RESTYLANE sold for $600 per cc administered only by trained professionals! This product contains no preservatives or inactive materials. Not for ingestion or injection
For best results: Use this product post peel and in compress form as directed
Julie Recommends this product for:

Aging skin

Damaged skin

Poor skin health

Diminishing elasticity and tone

Scar recovery

Anti Aging Maintenance
SaveSave
Write a review
Your Name:
Your Review:
Note: HTML is not translated!
Rating:
Bad
Good
Enter the code in the box below: