We Ship Anywhere in the World:
We will happily ship your order anywhere in the world! Use your Visa Card for safe and secure ordering!
From Singapore to Germany our customers span the entire globe!
Questions? Contact me at
julierobins@comcast.net
We Accept:
Micro Crystals
Product Code:
Product 50
Availability:
638
Price: $15.00

Micro Crystals
Starting at: $15.00
1/2 oz. - $15.00
2 oz. - $25.00 ($31.00 Savings!)
8 oz. - $70.00 ($154.00 Savings!)
Precision cut crystals are NOT easy to find. The retail market is saturated with Corrundum Crystals that are dull and round with the highest amount of aluminum base that the FDA will allow before they deem it unsafe. Sharp and clean crystals take time to process. When the crystals are crushed during processing some of the aluminum base which is formed in the crystals is crushed into each particle. Scientists study the long term effects of high doses of aluminum particles in the skin and found some unsettling conclusions. Some of these finding included Alzheimer's disease and other neurological disorders. They immediately set forth a minimum guideline to follow on the purity of Corrundum Crystals for medical dermabrasion. This caused a division in the industry. Some manufacturers were willing to create the safest crystals possible, and began to devise methods of purifying them of the impurities. What they discovered was REMARKABLE. The MORE THEY processed the crystals, the sharper and more defined they became!! Suddenly the process they were going through for the health of the consumer, became a trademark Phenomenon!!
MANY have even compared this process to DIAMOND POLISHING!!
So in short, there are TWO types of corundum resurfacing crystals. Cheap grey crystals that are dull and loaded with aluminum flake and PURE ALUMINUM OXIDE FREE 140 GRIT CUBED PRECISED RESURFACING CRYSTALS. Which one would YOU want to use on your skin!!?!!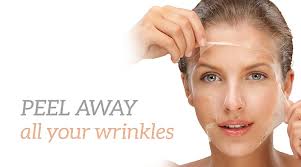 ---

In all microdermabrasion machines there are 2 or more acrylic filters that are changed very often to keep the expensive machines from coroding with aluminum particles. The filters go in white and they are black when they are removed. Most shop owners finally invest in the higher grade crystals when they see the effects of the aluminum flake on their microdermabraders. If you have had an esthetic grade microdermbrasion treatment and noticed that your face was VERY GRAY colored prior to washing…you were looking at fine particles of alluminum. I would recommend that you found another salon. Or better yet, TRY it on your own using Perfect Complexion Micro Crystals!

Julie Recommends this product for:

All Skin Types

Acne

Aging

Rosacea

Melasmas

Hypo Pigmenting

Scars

Fine Lines

Oily Skin

Dry Skin

Teens
Write a review
Your Name:
Your Review:
Note: HTML is not translated!
Rating:
Bad
Good
Enter the code in the box below: