We Ship Anywhere in the World:
We will happily ship your order anywhere in the world! Use your Visa Card for safe and secure ordering!
From Singapore to Germany our customers span the entire globe!
Questions? Contact me at
julierobins@comcast.net
We Accept: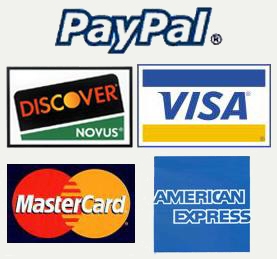 If your LOG IN does not work PLEASE use our GUEST CHECK OUT option. We are currently updating our other websites.

Welcome! You are here by special invitation. I have designed this private site for my seasoned and skilled clientelle. The products that I have listed are among the very top of the line. As owner and inventor of perfect complexion skincare products I am continually reformatting and update my own products to deliver optimum results!

Your favorite product might change in color or consistency but rest assuredthat these upgrades are done to maximize your results! Remember that I am using this line along with aestheticians in my salon! I am also continually researching bioidentical ingredients from all over the world in conjunction with my partner/compounding pharmacist in Canada! If there is new technology out there you can bet I'm going to try it! If it works I will integrate it into my product line without notice!

Want to look Young and Flawless?

It is so simple to stay ahead of the war-on-aging facially by doing a simple peel every 2 weeks! You can devise a plan that works with your lifestyle. There is no 'down time' needed to acheive your perfect complexion. The skin is comprised of layers called 'micron'. Each peel you complete will result in a loss of between .01-.03 layers of imperfect skin texture revealing softer and smoother and tighter underlayers. It does not require a kit or purchasing a drawer full of products to do this. You would be shocked at how little it takes to remove years of damage and to keep your skin free of lines and other issues.
| | | | |
| --- | --- | --- | --- |
| Before | After | My clients send me their before and after photos almost every day! This is a gal who sent me her before shot and then her after photo just 3 weeks later after using Face Lifting Serum with Infusion Peel. Thank you Marlee!! | |
Perfect Complexion customer Kevin sent me his testimonal through his own photos! He used Amazing Day and Eye Cream and APeel for 8 weeks! The furrow is gone and his entire mid face including upper and lower lid is lifted! Very noticable orange peeling has vanished! This looks like a mid face lift! These results are typical!
Search
Search Criteria
Products meeting the search criteria
There is no product that matches the search criteria.